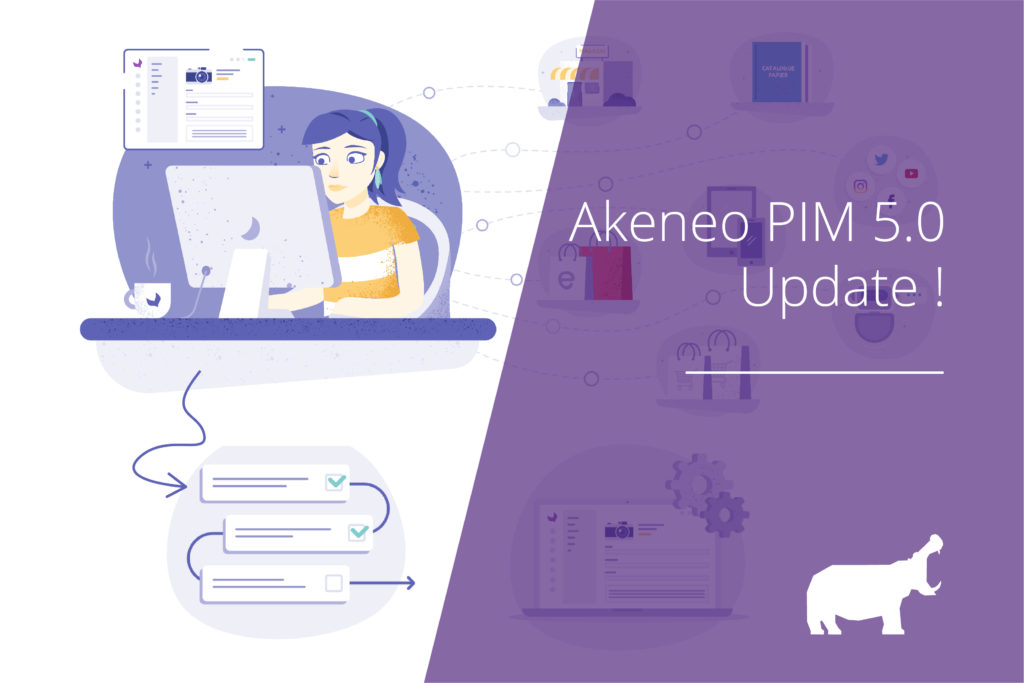 The year 2021 brings its share of new features! Like many vendors, Akeneo does has a lot of updates to provide this year. Today, it is a major version upgrade of the most awarded PIM of the market, Akeneo PIM 5.0.
This update is changing things in multiple domains, the Akeneo product teams have brought more than 70 improvements and new features. All these improvements are available for Flexibility and Community Edition customers with the release of Akeneo PIM 5.0. Those were already available during the last year for Serenity customers.
Let's get a quick overview of the new features.
A reworked rules engine, for better automation
The use of Akeneo allow you to relieve working teams from spending their time on redundant and repetitive manual tasks. This is why a rules engine was implemented a few years ago.
With this update, the rules engine has been redesigned. From now on, it is associated with a rules generator. This will be a new interface in Akeneo PIM, allowing users to create and manage business rules more easily. This interface gathers all the actions you were previously able to use through YAML files. now your marketing teams will be able to define product defaults, copy attribute values, and classify products automatically, without the help of an IT team.
Transparent and easy connectivity
The improvements of the Akeneo PIM API with version 5.0 also aim at optimising synchronisations and data distribution with third party applications. To this end, a new API has been introduced: "Events API". This new API unlike the existing one will push data changesto the 3rd party applications when they happen. It will accelerate data synchronisation between third party applications and Akeneo PIM.
Note that the new API becomes complementary to the existing REST API, the latter also benefits from new and improved endpoints to help reduce the amount of data to be processed and the size of responses to API calls.
This new version also allows users to better track what data is being sent and received, thanks to improved connections. In this way, users are even more empowered to handle synchronisation errors.
A revisited Data Quality Insights interface
As you know, with Akeneo you have access to product information and can therefore ensure their quality and obtain exploitable information for marketing purposes. Today, with Akeneo PIM 5.0, you will have access to this data at a glance, quickly and easily, thanks to the improved Data Quality Insights dashboard.
This new dashboard will make it even easier for your teams to check the quality of product information and get recommendations on how to optimize it.
In an effort to respond effectively to the globalization of business, the Data Quality Insights interface adds advanced features such as spell checking and language coverage.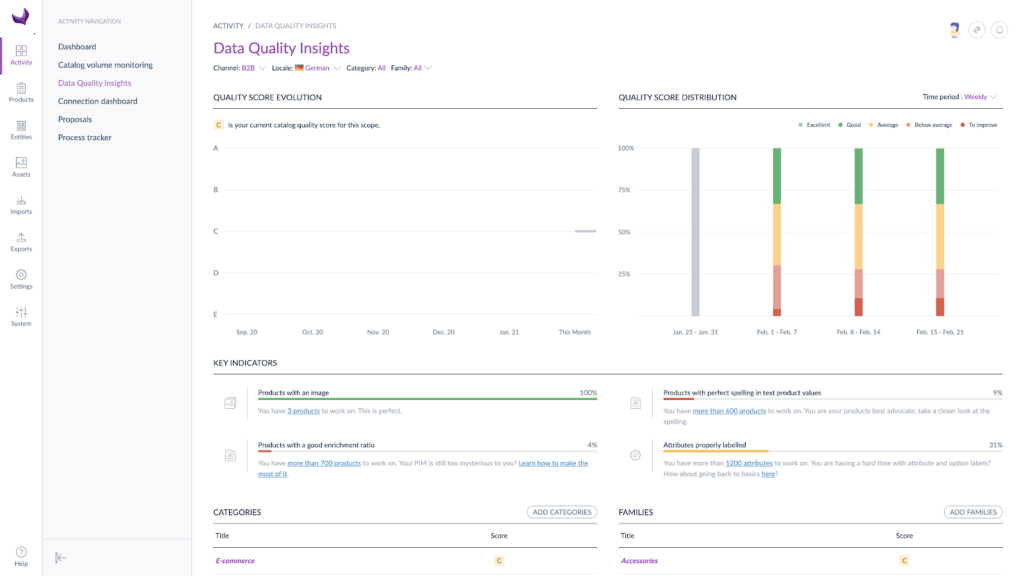 Add your own units of measure
You will be able to better adapt your catalogue to the needs of your organization, thanks to the improved level of catalogue flexibility and product structure offered by Akeneo 5.0.
Akeneo PIM now hosts advanced measurement capabilities, designed to provide users with increased flexibility when enriching product information.
It now facilitates the creation of measurement units as well as custom measurement families. In conclusion, you can now easily add any new measurements and associate them with your products, in accordance with local standards and specific industry requirements.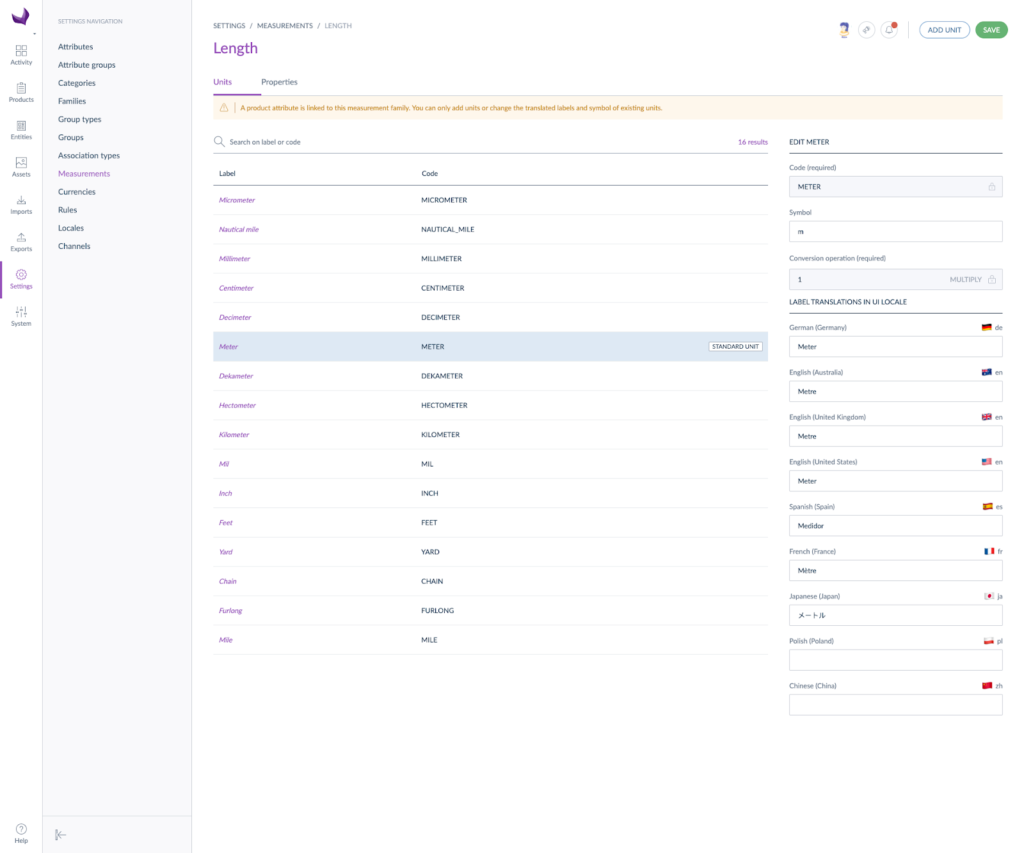 Learn more
If you have any questions about Akeneo PIM 5.0, or just want to learn more about Akeneo, feel free to contact our teams.