Kiboko is an expert when it comes to installing an Akeneo solution and developing connectors between various business solutions (CRM, ERP, e-commerce, etc.). Akeneo PIM is an application that simplifies the processes of your product data management.
Bronze partner
Kiboko is a Bronze partner of the Akeneo solution. We are able to integrate Akeneo with your information system via custom connectors and provide you with support and assistance on the implementation of the solution.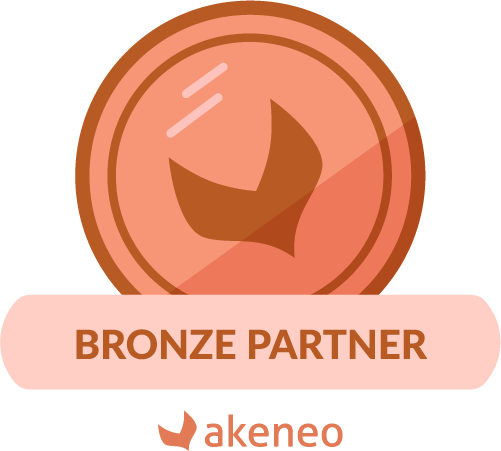 A PIM ?
Akeneo is a fully customizable, extensible and French origin PIM. The "Product Information Management" PIM (sometimes called PCM or MDM products) is a tool allowing companies to centralize and harmonize all the technical and marketing information of their product catalogs.
What is a PIM ?
PIM is an application that simplifies your product data management processes.
Akeneo allows you to enrich a catalog that can be used for your e-commerce, for the management of a print catalog, a mobile application, a market-place (amazon, Facebook …) or any other specific need.
Here is a small video to better understand how a PIM works:
Why work with Akeneo?
Here is a little story to understand Akeneo's purpose in your business. This video highlights the problems encountered by e-merchants today:
Akeneo open source
PIM source code is freely available to the community. Based on the Symfony2 framework (PHP), it is a fully customizable and extensible product. We believe that an open and strong solution from an open source community is naturally richer, more powerful and more flexible.
Learn more
If you have any questions, or just want to learn more, please don't hesitate to contact us. We are entirely at your disposal and we would be happy to talk about your ideas.