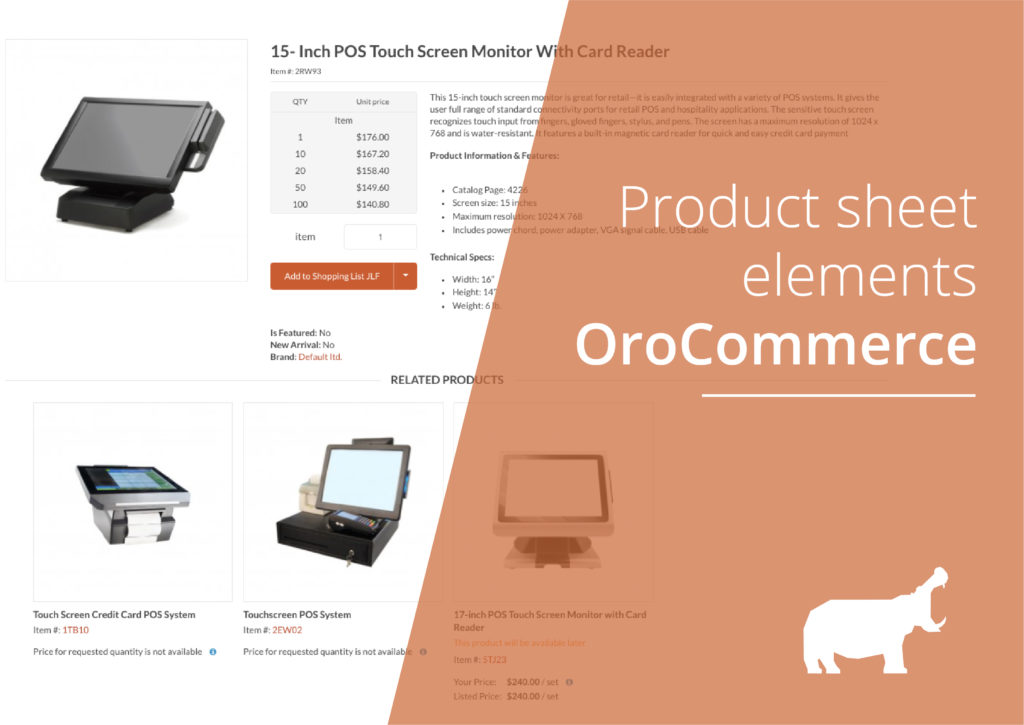 Today, the e-commerce market is very widespread in B2C. When we look at the predictions, the B2B e-commerce market would even soon become the first sales channel!
Indeed, according to various studies conducted by the FEVAD, 93% of buyers would like to make their B2B purchases on the Internet while at the same time, 74% of buyers do their research online. All they want is to go to the end of the cycle, easily and in just a few clicks.
So how do you do it? Which tools should you use to build a B2B e-commerce?
OroCommerce remains the most flexible solution designed for B2B. The OroCommerce platform is able to meet the requirements of any sector. This solution will allow you to develop your business with a B2B online store.
If you don't know this tool, don't hesitate to read our page dedicated to it by clicking here.
In this article, we will talk about the different elements that make up the product sheets on OroCommerce.
As you know, a product sheet is an essential element to successfully convert your prospects into customers. It is thanks to this file that the user will get to know the product, through photos and detailed descriptions.
Structure, internal links, images, descriptions… How are the most important elements of a product page arranged on OroCommerce? How can we optimize them? What is it about?
Here is an overview of the most important elements of the OroCommerce product page :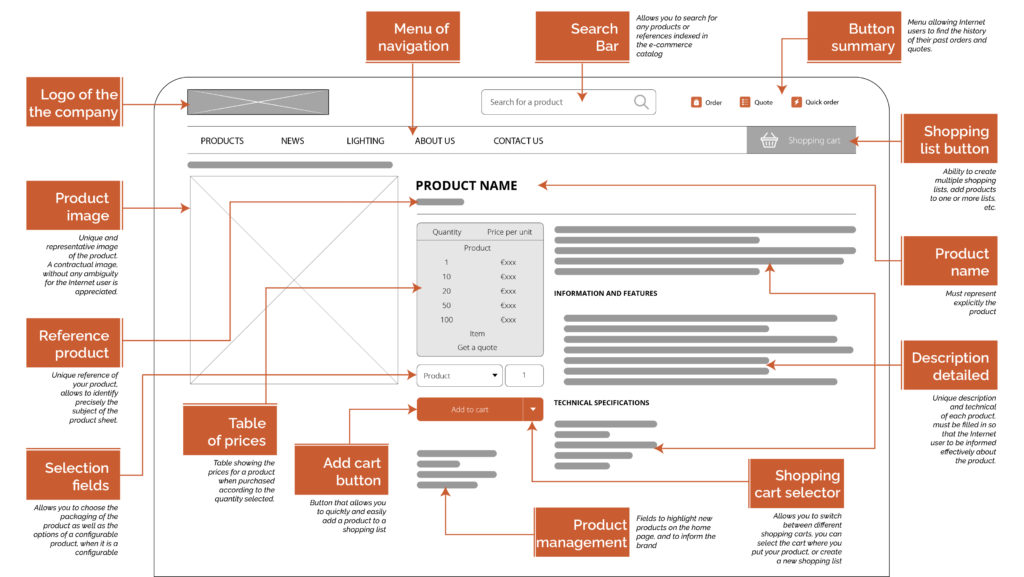 The model above and reproduces accurately the elements that you will find on a product page in OroCommerce. Some elements are more important than others, they can also be different from the elements that make up a B2C e-commerce product sheet.
The price table

Let's take the example of the price table. The role of the price table is to inform the Internet user about the right price of the product according to the quantity he plans to buy. Buying in larger quantities allows you to make economies of scale, this total discount allows you to reduce the unit purchase cost of a product, this is made possible with OroCommerce. It is also possible to have a "matrix" view of a product order. For example, if a customer wants to buy several t-shirts, of different sizes, this system will make his purchase process faster and easier.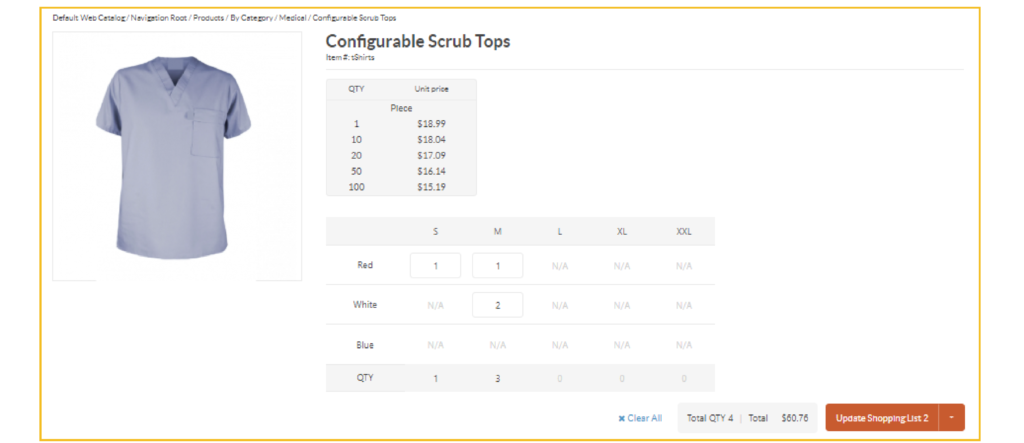 The shopping cart selector
The shopping cart selector (or shopping list) simply allows you to select the cart in which to place your products. It is therefore possible to create several shopping lists and place products and even notes in them. Each list can be transformed into a quote or an order at any time. Thus, potential customers working on different projects at the same time can manage several shopping carts on OroCommerce. With the shopping cart button, customers can set aside products and prepare purchasing decisions internally before placing an order.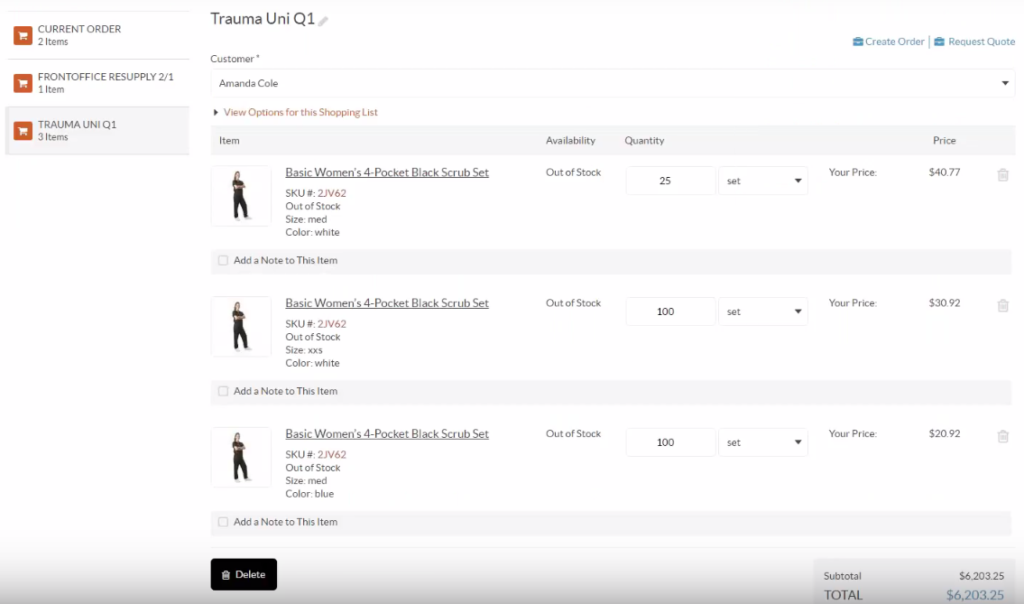 Learn more about the OroCommerce product sheet ?
There are still many interesting features in the OroCommerce product page! If you want to know more about it or if you have any questions about it, don't hesitate to contact us. We will be happy to answer you.