We are proud to announce Kiboko partnership with OroCommerce. After being amoung the first providers to use, instal and develop solutions based on OroCommerce, we naturally became Silver solution partner OroCommerce.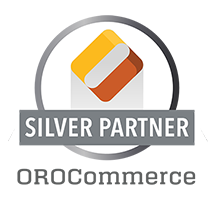 You can read it on OroCommerce website
OroCommerce, The B2B solution
OroCommerce is a solution that can facilitate B2B e-commerce. Kiboko is involved in the nascent developers community for this solution. We can assist you in setting up a B2B e-commerce platform.
In January 2017, Oro released its first version for OroCommerce open-source solution. Specifically adapted to B2B activities, this tool has all the features dedicated to inter-company trading, in a modern and adapted interface. OroCommerce improves multicanal client experience management, and allows firms to develop their competitive advantages. If your customers are mostly wholesalers and distributors, this solution is likely adapted to your needs.
You can find our partnership page on Oro website, and if you want to have more information about it, don't hesitate to contact us.