The reference for digital operating platforms
Marello is a powerful platform designed to accelerate operations across all channels.
With Marello, you can manage any sales channel while unifying back office operations, thus expanding your business with a single digital operations platform.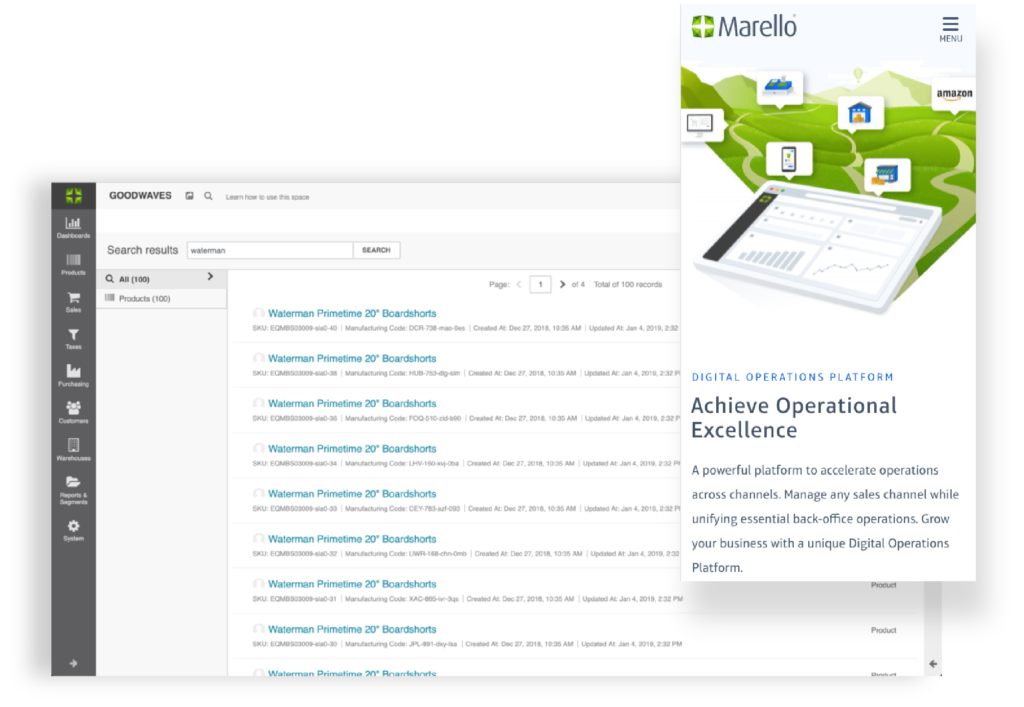 ---
---
WHY WORK WITH MARELLO?
Marello is a digital operations platform dedicated to e-commerce.
It is a flexible solution that allows you to sell on any channel while unifying your key business operations. You will be able to centralize order management
inventory management, order fulfillment, etc.
Marello allows you to reduce your operational risk and operating costs.
As shown in the diagram on the right, all operations are listed and centralized in your Marello interface.
This makes it much easier for you to manage your company's operations efficiently.
---
INTEGRATES INTO ANY BUSINESS CONFIGURATION
Companies are all different, they all have their own business architectures business architectures of their own.
Marello can easily be integrated into any of them.
It can be used as a flexible core solution as well as a scalable layer on top of existing solutions. Marello can be used as a stand-alone solution, but also integrated with an ERP.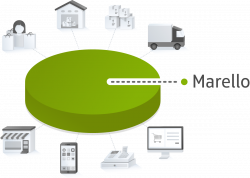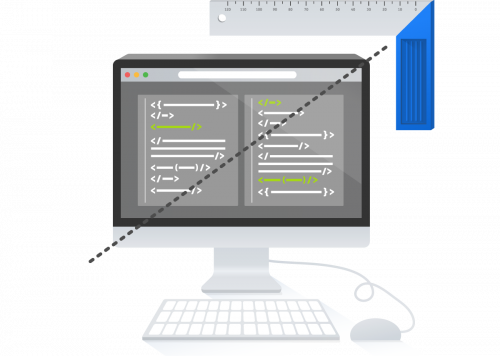 A FLEXIBLE AND SCALABLE PLATFORM
Marello is a 100% open source product, so the code base is totally adaptable to your company's characteristics easily and quickly.
Whether you increase or decrease, add or modify operations, all configurations are possible.
KIBOKO AND MARELLO
Kiboko is a partner of Marello.
We were already working with the Oro application suite Oro (OroCommerce and OroCRM) and Akeneo as PIM. So we logically chose to integrate Marello to our tools in order to offer our customers a wide range of solutions dedicated to their
e-commerce business.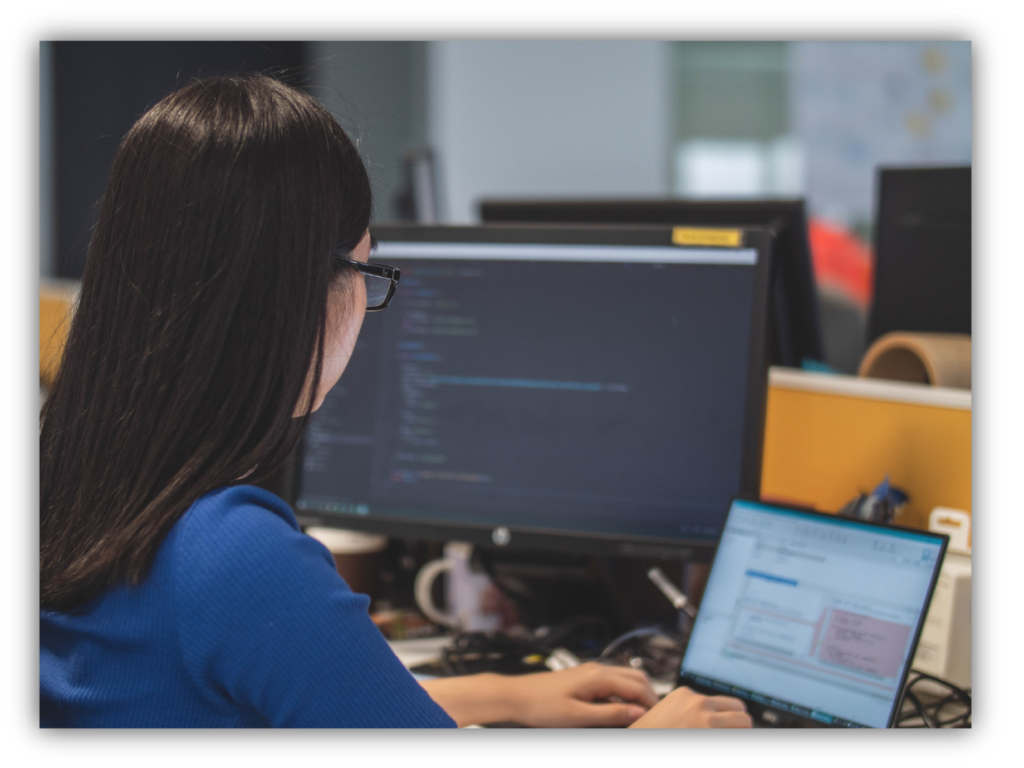 PARTNER
Kiboko is a partner of Marello.
As a partner, we have a close relationship with the editor and the developers allowing us to adapt the application to your needs: omni-channel, pure-players, B2C and B2B.